Scoil Samhraidh Scoil Acla 2021
Sunday 25th July – Saturday 31st July 2021
Coiste Scoil Acla is delighted to announce that a number of live, in-person and pre-recorded events will take place for 2021!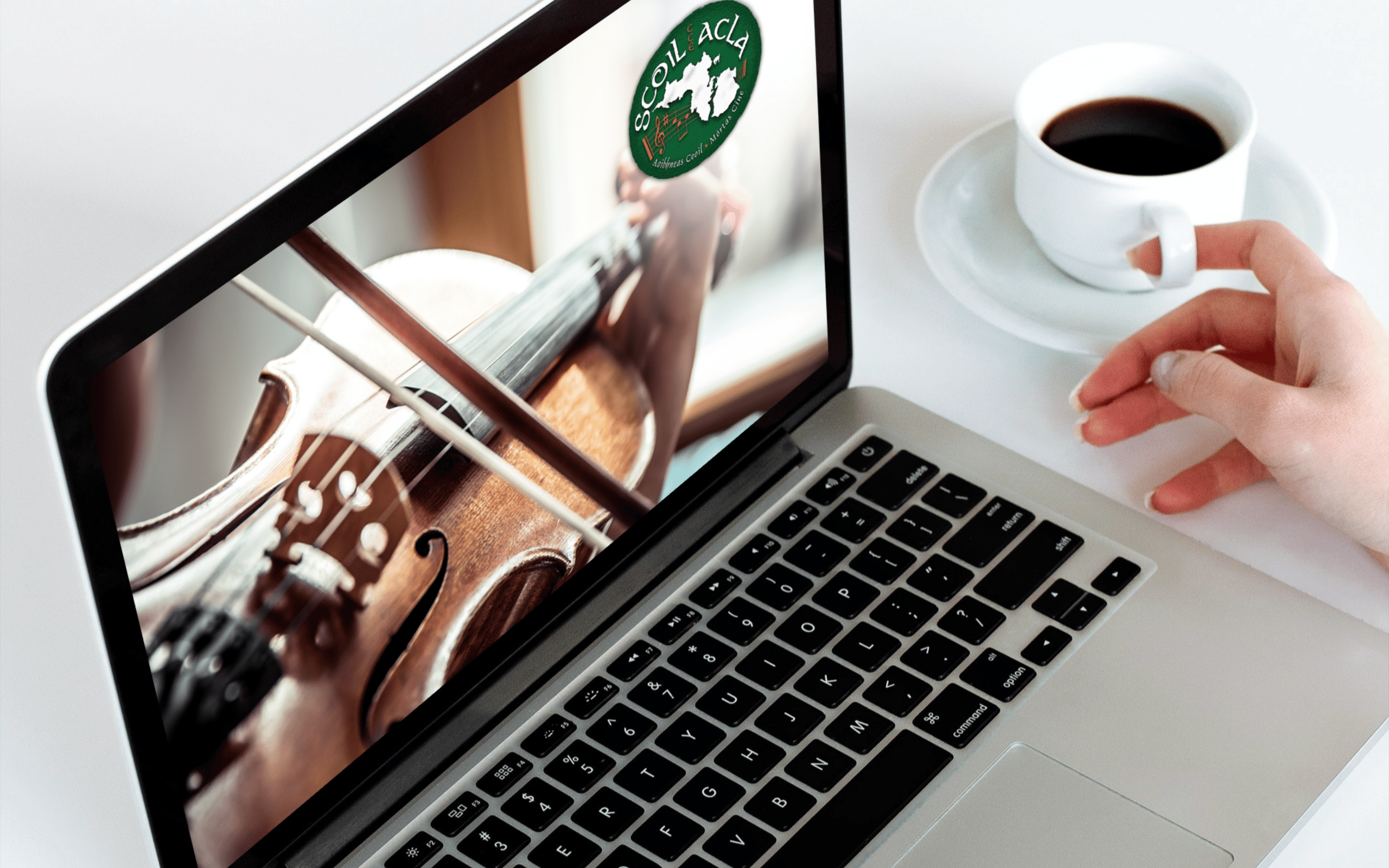 Live Zoom Classes | Ranganna Ar Líne
Learn from some of the best tutors out there from the comfort of your own home! Please note: class numbers are limited and early booking is strongly advised.
Our Recital on the Tuesday of Scoil Acla week celebrates the very best musical and literary talent and this year will be no different. It will be broadcast across our website and social media channels from St. Thomas's Church, Dugort, Achill.
Ceadal Ceoil/Traditional Music Recital recorded in St Thomas's Church with Scoil Acla tutors – 8.00i.n.
Beidh teagascóirí Scoil Acla ag seinm.
Beidh sé le feiceáil ar ár leathanach Facebook.
Comórtas Hata Acla Ar Líne
Our popular Hata Acla competition will take place virtually once again this year. We received record number of entries last from as far away as South Korea!
Seo comórtas in onóir do shean-traidisiún a bhí in Acaill fadó, fadó. Baineann an traidisiún le "Hata Acla"
Fógrófar buaiteoirí an chomórtais ar Ceolchorim na Féile!
This competition honours the old tradition of the Hata Acla which dates back to the 19th century. The winners of the competition will be announced at the gala concert!
Scoil Acla Aeraíocht | Outdoor Concert
Críochnóidh Scoil Samhraidh Scoil Acla leis an Aeraíocht – ceolchoirm amuigh faoin aer! Beidh ceol agus damhsa ann ó na Teagascóirí Áitiúla.
At the end of Scoil Samhraidh Scoil Acla we host the 'Aeraíocht'. This is an open air concert with some of the Scoil Acla tutors.
In line with government guidelines, social distancing and mask wearing is advised.
Concert | Ceolchoirm na Féile Ar Líne
Our concert this year will feature some of our fantastic tutors from Achill, Mayo and across Ireland. The winners of the Hata Acla Competition will also be announced on the night! Tune in on social media!
Sár oíche cheoil le teagascóirí Scoil Samhraidh Scoil Acla agus buaiteoirí an chomórtais Hata Acla. Ná cailligí amach air!
A great night of traditional music featuring performances from our Summer School tutors and winners of the Hata Acla Competition. A night not to be missed!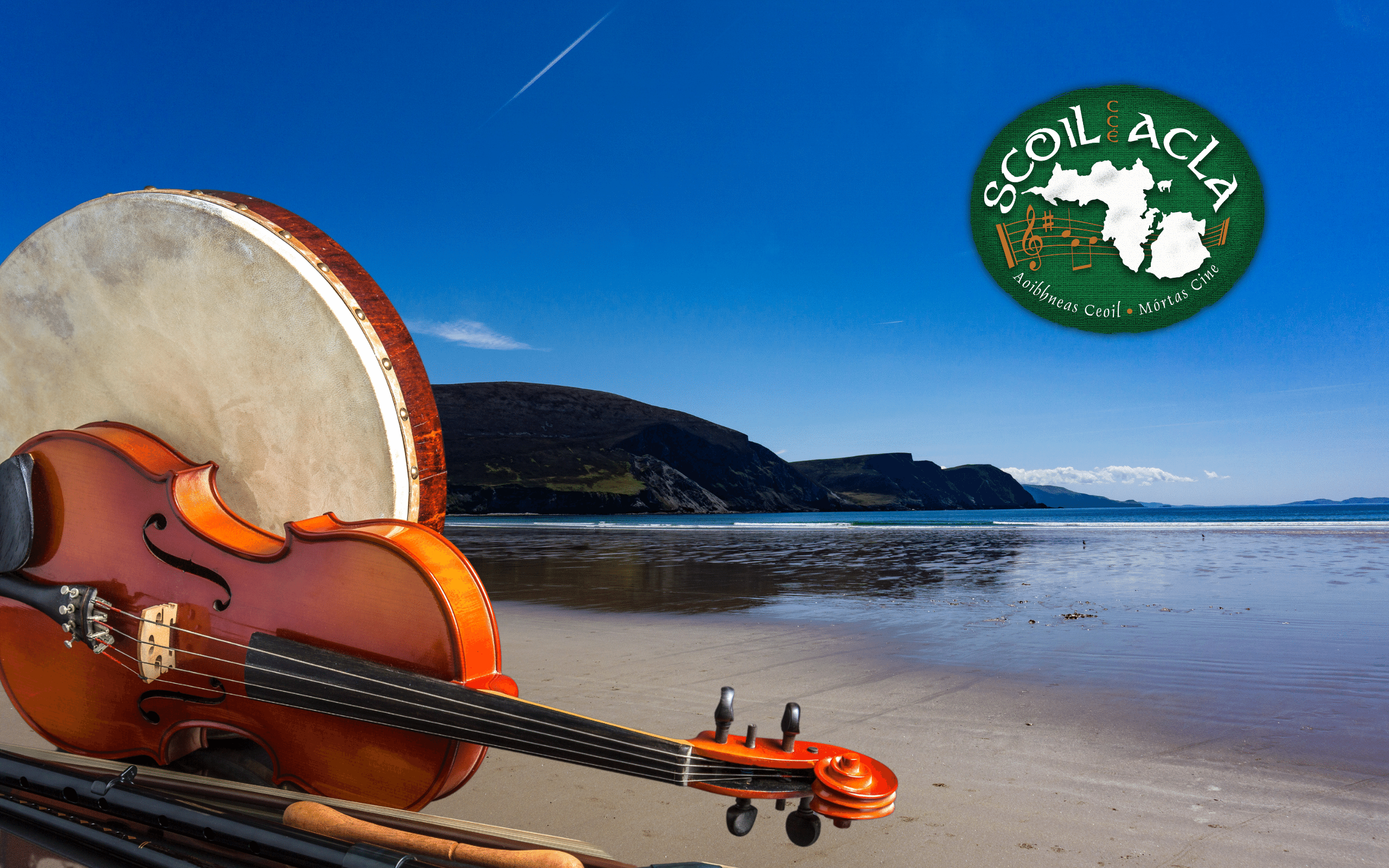 Trad ar an Trá | Trad on the Beach
Bígí linn le haghaidh Seisiún Cheoil ar Trá an Chaoil & Dú Ghort
In line with government guidelines, Scoil Acla is organising a number of Trad ar an Trá Sessions in a celebration of music and Achill's beautiful beaches! (Weather permitting)
Join us for a "Trad Session" on the beach with a choice of 2 venues: Keel Beach or Dugort Beach
Fáilte roimh gach duine.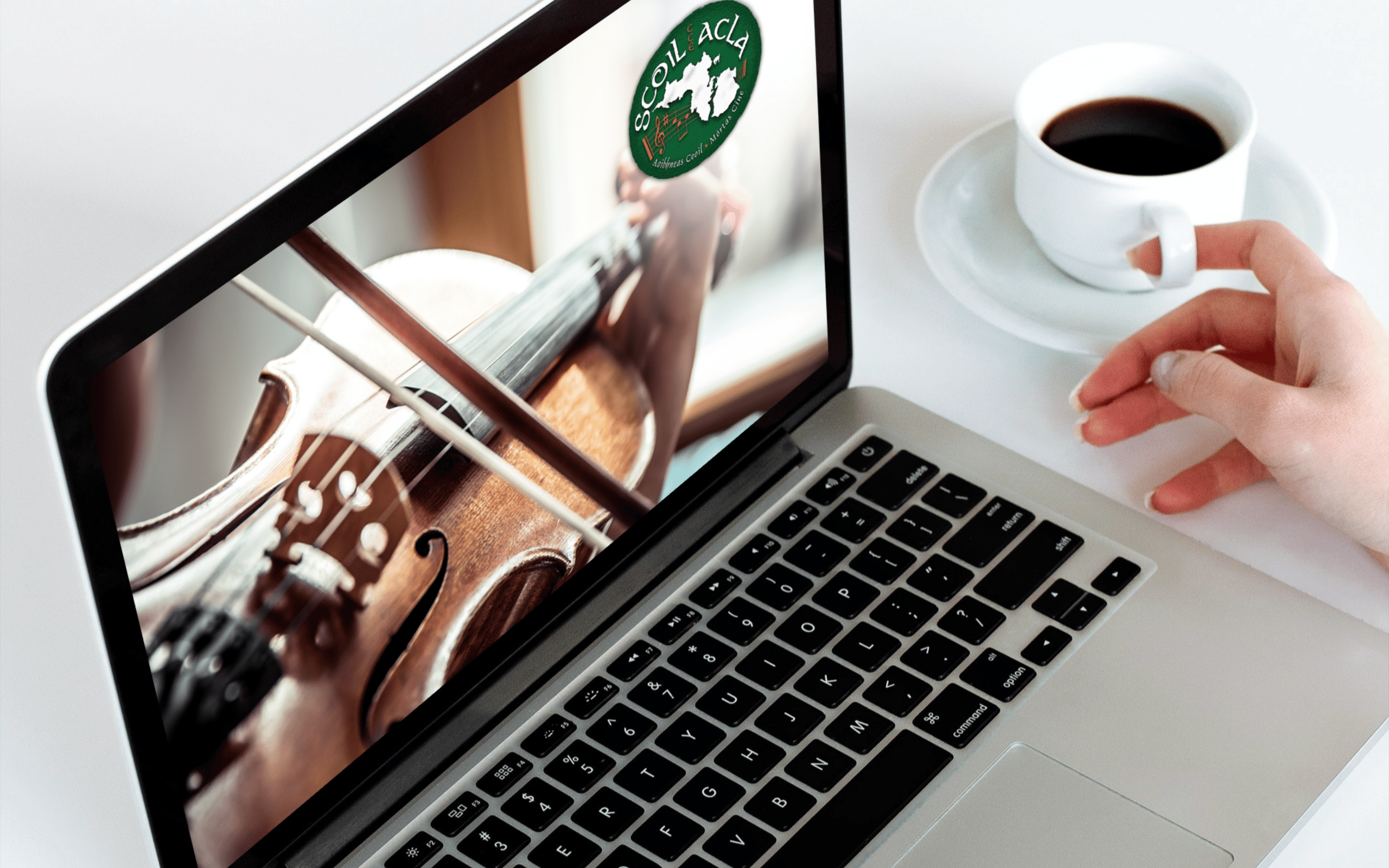 Scoil Acla is delighted to offer a masterclass for each of our taught instruments this year! Buy a class in your chosen instrument and get that masterclass free – can also be purchased separately. Places are limited.
Historical Walks – Slí Staire
Foghlaim faoi stair Acla le treoirí aitúila.
Join Scoil Acla for interesting short walks throughout the week with local historians.
Aifreann Scoil Acla as Gaeilge
Ceiliúradh agus Aifreann buíochais ag guí rath Dé ar na himeachtaí atá amach romhainn i rith na seachtaine. Ceol le Craolófar an t-Aifreann ar leathanach Facebook "Scoil Acla"
An Irish Mass of celebration and thanksgiving for Scoil Acla. The Mass will be broadcast on our Facebook Page.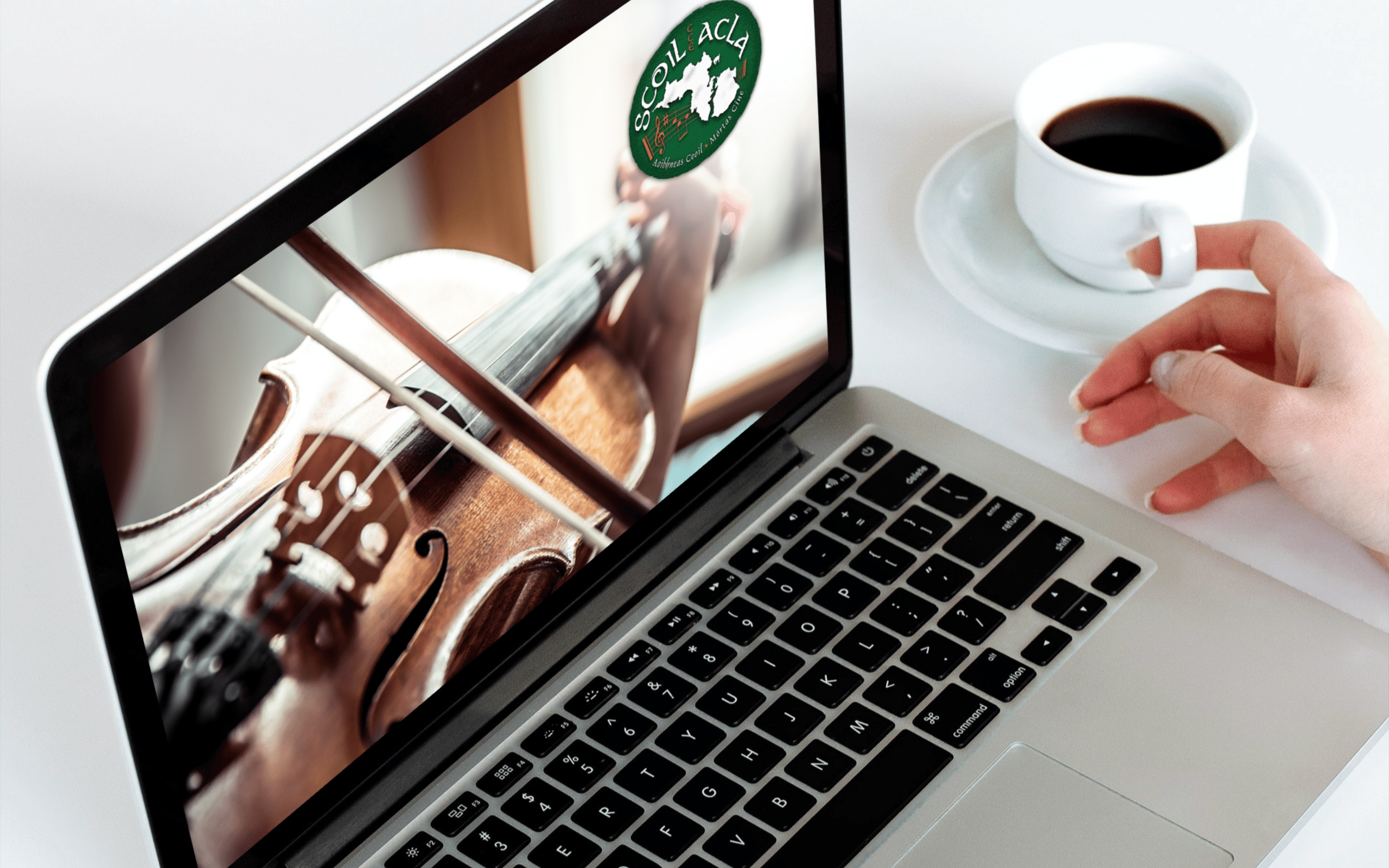 "Sea Tamagotchi" le Manchán Magan
Léacht shuimiúil (réamh-thaifeadtha) le Manchán Magan a scríobh "Sea Tamagotchi".
A pre-recorded talk by Manchán Magan about his recently published book "Sea Tamagotchi"
Tune in to our Facebook Page for Competitions throughout the week!
Keep an eye out on our social media channels for footage of days gone by – you may spot someone you know!